Read or Leave Reviews for DMV Concrete.
We are including links to review us on Google, or to create a review to be displayed on this website.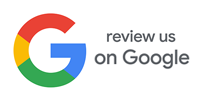 DMV Concrete
Average rating:
7 reviews
Google Review by Jose Carcamo
May 4, 2020
Will definitely recommend
City & State:
Northern VA
My first experience with them was very friendly. Great customer service, Ivana is extremely friendly. Great customer service, I definitely recommend them! Will continue to use them in the future!!!
Feb 4, 2020
Great Experience & Friendly Staff
City & State:
Northern VA
I've been doing business with DMV for awhile and I have always had a great experience with everyone on their office staff. Stephanie and Bonita are always very friendly and helpful. Not sure why the other reviewer had a problem but he is probably the one who initiated the negative experience. The guys in the yard, mechanics etc. are all good people. I always enjoy a trip over there. I usually deal with the owner and he has been a great client for many years. Always pays on time and does not whine about price. I cannot say that about many of my customers 🙂
Google Review by Todd Moyer
Feb 4, 2020
Amazing Company
City & State:
Northern VA
I have done business with a lot different concrete companies over the years and I must say , DMV Concrete is one of the Best. Great service - Quality product- always on time. Giovanni , Ivana , Bonita , Stephanie And the drivers are Always very professional , accommodating and a pleasure to talk too. They always help get the job done.
I look forward to doing business with them for many years to come
Jan 5, 2020
Great Product!
City & State:
Northern VA
Great product!!! Awesome concrete and the girls who answer the phone in the office are always pleasant and helpful. They even helped me in a bind and got me concrete the same day! Mix on site trucks so concrete is always fresh.
Google Review by Maira Aguilar
Dec 4, 2019
Great Service!
City & State:
Northern VA
Great service! The dispatchers are so sweet. The concrete showed up on time and the driver was helpful. I will use them again when we expand our patio.
Facebook review by Jaime Galdames
Aug 16, 2018
Honest Concrete Company
City & State:
Northern VA
Wonderful honest concrete company!!!
Facebook review by Xin Peng
Aug 4, 2018
Great product Great service
City & State:
Northern VA
Great product Great service